Specializing In Work Around Power Lines & Houses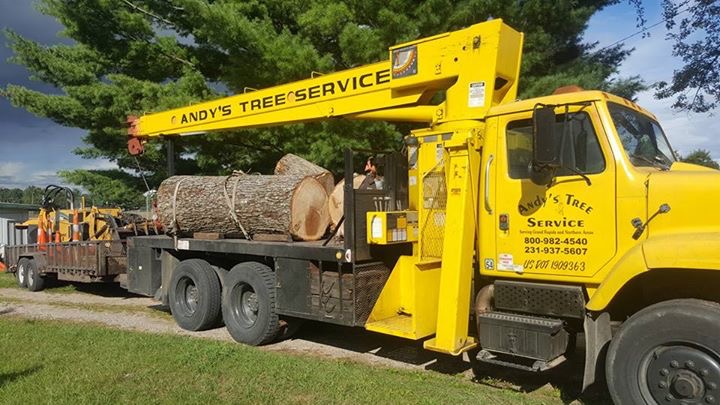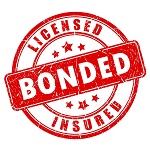 Whether you have a tree that needs to be completely cut down, or you are browsing to find tree trimming contractors in Howard City, MI to help maintain the healthy growth of your trees, our company is the one to call. We serve residential clients, offer our assistance to businesses, and invite you to browse our website to find out more about Andy's Tree Service.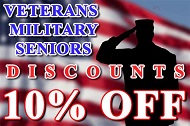 Our Services
Tree Trimming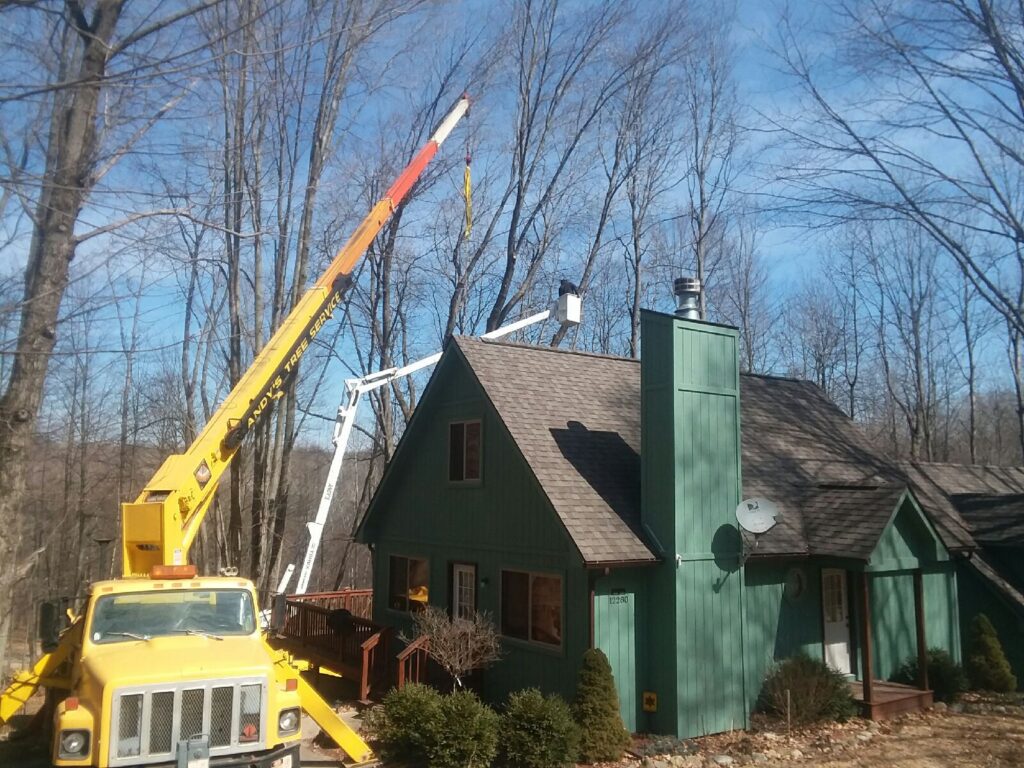 We are also arborists with 30-plus years of experience pruning all sorts of trees. We have the skills and the knowledge to remove all the dead branches, work on crown reductions, and do everything else related to pruning your tree/s — the right way and we promise excellent results.
Tree Stump & Shrub Removal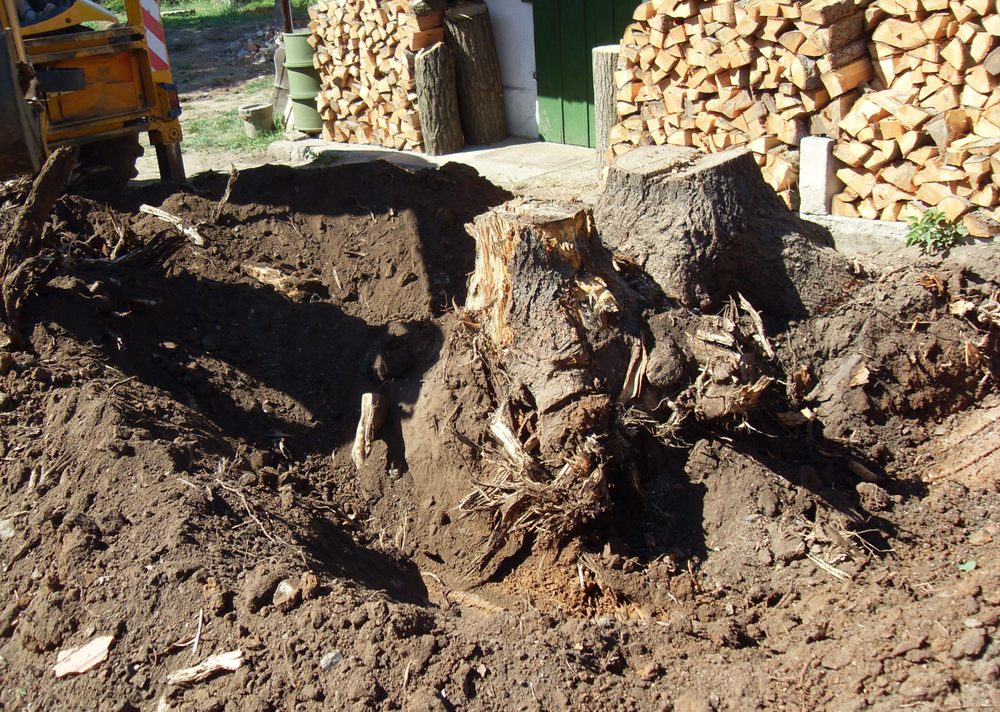 Our tree company offers professional tree removal with stump grinding and disposal solutions. Whether you feel the structural integrity of your property is being threatened, or you just need some extra space for that patio building project you've been talking about, we have got you covered. Call us to discuss your requirements. We can help clear all the bushes from your property. As a result, we will keep pests away from your property and leave you with enough space for you to use in any way you like. We follow certain procedures to make sure that all the shrubs around your property are removed correctly and without incident.
Tree Bracing, Cable & Repair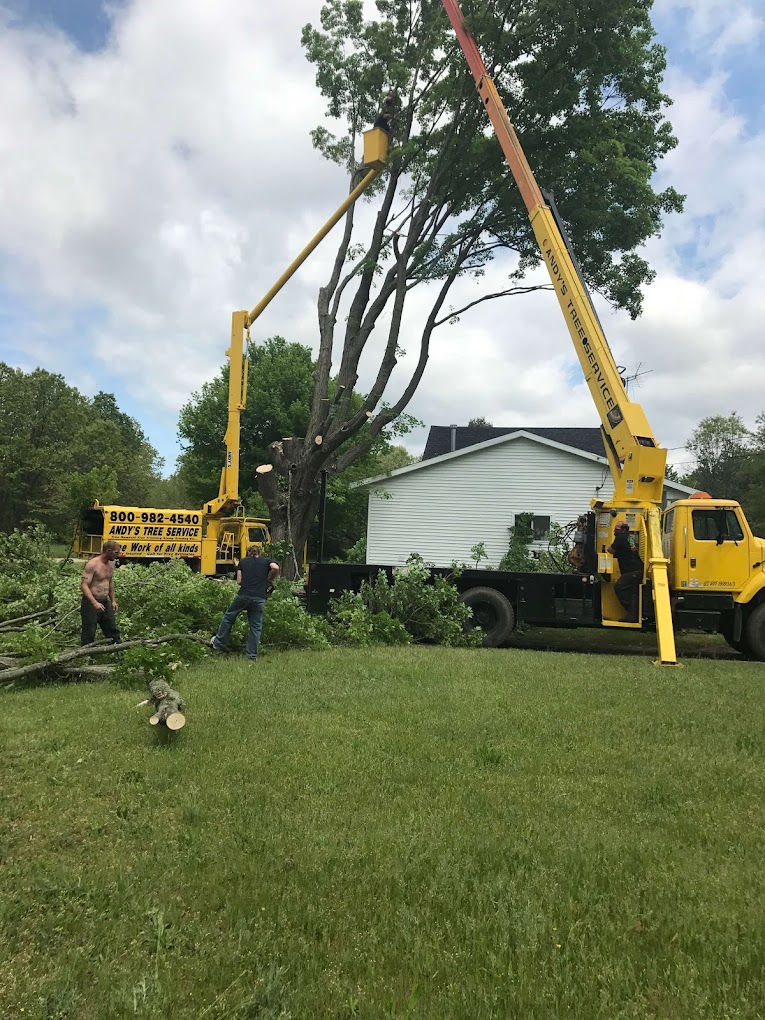 We will go above and beyond to nurture trees with a weak structure and ensure their protection against severe weather conditions, such as high winds, heavy snowfall, and the weight of ice, etc. We apply modern techniques to secure any weak tree on your property and make sure it grows healthy and strong.
Storm Cleanup
Heavy storms can leave a lot of damage and debris that you need to address. If you need assistance with the latter, we will gladly help out. We will efficiently dispose of all the fallen branches and waste materials and even take down severely damaged trees that are beyond saving. We are a phone call away.
Pros to Consider
Demonstrating professionalism with the highest level of customer service has helped Andy's Tree Company grow tremendously. The quality yet cost-friendly tree service, lot clearing, and other jobs we do come with free labor estimates. We guarantee your complete satisfaction.
Experts for the Job
Whatever job comes our way, whether it involves tree removal, stump grinding, lot clearing, or anything else that we offer, we take it seriously. We follow a step-by-step process and go the extra mile to work in a way that ensures timely and efficient results. We use our wealth of knowledge and techniques to address each task in a problem-free manner. With the right equipment at our disposal, nothing is impossible.
Our company is available in:
Montcalm County, MI
Mecosta County, MI
Greenville, MI
Stanwood, MI
Big Rapids, MI
Osceola County, MI
Lake County
and surrounding areas
Contact our company in western MI if you are interested in working with a professional tree contractor you can trust. We look forward to hearing from you. Give us a call today!
Andy's Tree Service
Address: Howard City, MI 49329
Phone: (800) 982-4540